Understanding your business needs
What it's like to become an intelliflo customer
First and foremost, we take the time to understand your business needs
Our relationship is only just beginning once you decide to purchase a solution from us. Our sales and customer success teams work together to ensure a smooth transition between sales closure and implementation. Not every tech provider does implementation the same way, but we strive to go above and beyond to better prepare you for a successful implementation.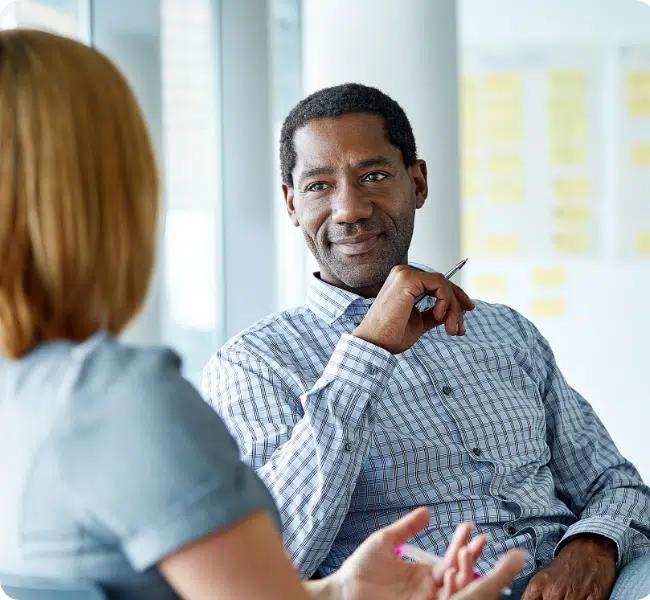 The all-important discovery phase
It all starts with a discovery process. We spend significant time getting to know you and your team, and what you really need. We believe this 'getting to know you' phase is critical to help provide you with the best possible experience with intelliflo. We offer as much support as you need (or as little as you want) to ensure a smooth start to our relationship.
How this could benefit you
Your firm is unique, and our discovery process recognizes that. We never take a one-size-fits-all approach.
The value of relationship-building time
As part of your implementation process, we gather your business profile and requirements upfront to better prepare for when you become an intelliflo customer. Normally these sessions are personalized but held in a virtual format. However, as part of our consulting services, we can travel to your office and plan a full day of in-person activities.
Opens in a new window
Opens an external site
Opens an external site in a new window