We understand the challenges you face
As a financial advisor, you'll experience many changes and obstacles as you grow your business. We can help you overcome them.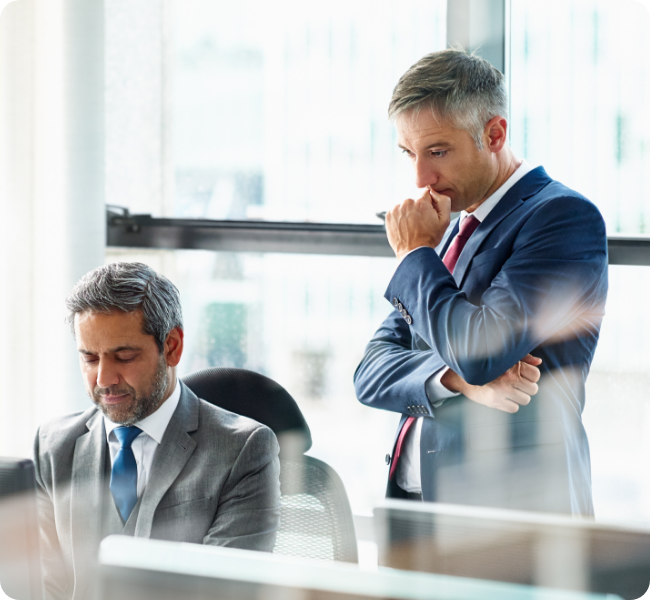 Technology to support you at every step
Our world-leading, open-architecture solutions spanning the entire advisory lifecycle can help you to develop and scale up your business faster. Technology can help support and streamline your business operations, making it easier for you to deliver high-quality advice and services to your clients.
Enhancing your client relationships
The right technology solution can help you keep track of all client information, including account details, investment goals, and communication history. You can use this information to provide personalized advice and maintain strong relationships with your clients.
The right technology partner can support your business
Training and support
These are essential to help you learn how to effectively use new technology solutions and maximize the value of your software investments. According to Cerulli1, more than half of financial advisors report that they received inadequate technology resources and training.
Through our technology solutions, we offer flexible and user-friendly interfaces, allowing firms of any size to access essential data and functionality from anywhere. We also provide best-in-class support through our team of skilled professionals and by offering multiple methods of e-learning.
Portfolio management
Portfolio management using algorithms to make investment recommendations based on a client's risk tolerance and portfolio adjustments is critical to scaling client relationships. With our award-winning intelliflo redblack rebalancing and trading solution, you can quickly execute directed trades within minutes across thousands of portfolios in response to market changes. In addition, you can leverage our integrated, multi-asset order management system (OMS) for block trading, allocations, trade aways, placements, broker algorithms, and leverage FIX for straight-thru processing.
We also offer outsourced reporting, billing, and rebalancing depending on your resourcing and bandwidth needs.
Expertise
The right partner should be able to recommend best practices, industry standards, and help problem-solve, including access to expert-led consulting services.
Seamless integration
Open architecture solutions, like APIs, should integrate seamlessly with your current tech stack, and interface with all major custodians and brokers.
A secure client portal
A secure online portal where clients can log in and view their account information, make transactions, and access useful resources, is critical.
Financial planning tools
Your partner should provide a suite of robust financial planning tools that can help you create custom plans for your clients based on their unique goals and financial situations.
Comprehensive technology options
These options should allow you to more efficiently manage client relationships and keep track of important information.
Community engagement
The right partner should provide you with a complete online community platform. Our platform helps support your client engagement and management and is available 24/7 via secure single sign-on.
App store
You need a place to browse and purchase apps from critical partners to fill process gaps in your business or deliver an enhanced experience for your clients.
Market data
Your partner should provide you with regularly updated market and economic data, research reports, and other resources that can help you stay current on industry trends and make informed investment decisions.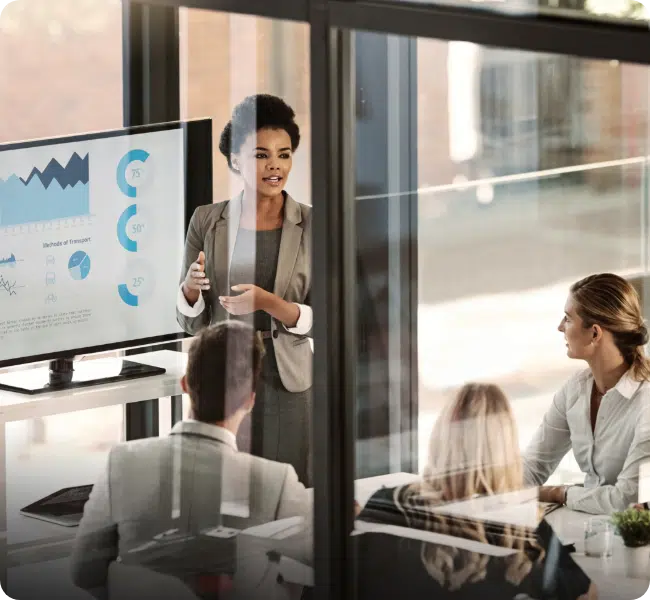 Working with complex data
How do you manage large amounts of data to make investment decisions? The right rebalancing and trading software can help you analyze data more efficiently, reducing the time it takes to make informed decisions. You can also use this software to create customized portfolios for your clients based on their risk profiles and investment objectives.
Why financial planning is central
Financial planning is a critical aspect of advisory services. Technology can help financial advisors like you create and better manage financial plans for your clients. This can include retirement planning, estate planning, and tax planning.
Get complete visibility
Financial professionals need to be able to track the performance of portfolios and communicate quickly with their clients. Reporting and analytics tools can automate the process, allowing you to generate reports quickly and easily. You can also use these tools to identify trends in the market and adjust your clients' investment strategies accordingly.
Protecting client data
There is no greater priority than protecting client data. The right technology solution can help you to secure your networks and prevent data breaches. This can include firewall protection, encryption, and multi-factor authentication.
How technology can give you the edge
Today's technology can help you better manage your workflow, improve efficiency, and provide better service for your clients. By leveraging the right technology partner for your firm, you can focus on providing value-added services and achieving better outcomes with your clients.
[1] The Cerulli Report | U.S. Advisor Metrics 2021, Client Acquisition in the Digital Age
Opens in a new window
Opens an external site
Opens an external site in a new window