Rebalancing and trading
Rebalancing and trading are essential components of investment management.
Rebalancing and trading explained
Rebalancing and trading involves adjusting a portfolio's asset allocation to meet specific investment needs.
As a financial advisor, it is crucial that you understand your clients' objectives when it comes to rebalancing and trading their portfolios.
What does it mean?
Rebalancing refers to the periodic adjusting of a portfolio's asset allocation to maintain its desired level of risk and return, while trading refers to adjusting, increasing, decreasing, replacing, or closing specific positions in the portfolio.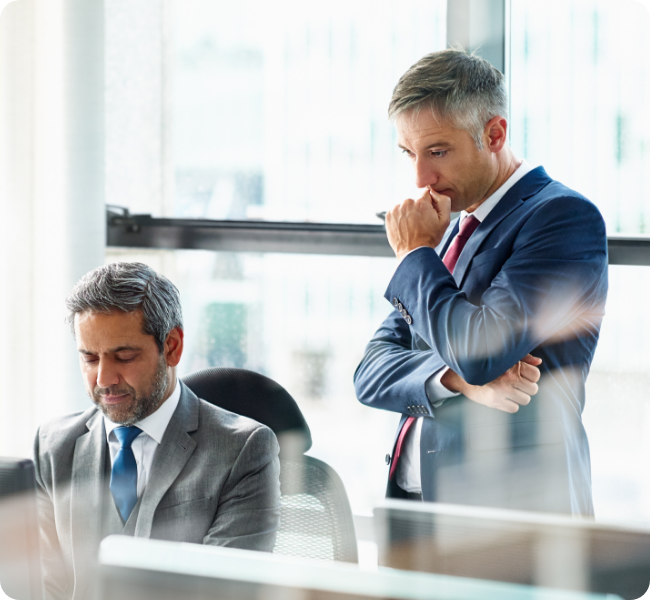 What do your clients want to achieve
First and foremost, clients typically want to maximize their returns while minimizing their risk. This objective is often at the forefront of any investor's mind when investing in the market. Rebalancing and trading can help achieve this by helping to ensure that the portfolio remains diversified and is adjusted quickly to changes in the market.
Target asset allocation
Clients also want to maintain their target asset allocation. Target asset allocation refers to the desired percentage of the portfolio that the client wants to allocate to each asset class. Through regular rebalancing, any deviations from the intended allocation can be corrected, ensuring that the portfolio stays consistent with the original goals. At the same time, a sophisticated rebalancing solution allows for some tolerance to a client's designated drift. This helps to limit trading costs and minimize more manual calculations and trading. Advanced rebalancing also helps to limit drawdowns during major market movements or being exposed to risk due to a disproportionate increase in one asset class or allocation.
The value of tax management
Effective tax management is also important to clients. Rebalancing and trading can help clients by implementing a tax-loss harvesting strategy. Through this technique, investments that have unrealized losses will be sold, and others with similar characteristics will be bought, enabling the client to help offset gains that were realized at other times during the year or carrying forward the losses to help offset future gains.
Using cash management tools
Cash management tools within a rebalancing and trading solution can help ensure that cash may be readily available in the portfolio when required and that cash is invested into or raised from the portfolio in the most efficient way possible. By utilizing dollar-cost-averaging, cash minimums, and other cash management tools, on-hand cash may be readily available for your clients without having to sell during tumultuous market times.
Investing for the future
Clients typically want to ensure their investments are aligned to their long-term goals. A client may, for instance, have a long-term investment objective of retiring at a certain age. By regularly rebalancing a client's portfolio, financial advisors can ensure their client's investments are aligned to those goals.
Why choose intelliflo redblack?
Ease of management
Manage the entire investment management lifecycle through tax-efficient rebalancing, trading and order management.
Efficient decision-making
Make decisions more efficiently through an intuitive user experience and personalized training and support.
Reduce violations
Reduce potential investment policy statement violations with pre-trade compliance capabilities.
Trade at speed
Quickly execute directed trades within minutes across thousands of portfolios in response to market changes.
Help get it right first time
Review and approve trades before execution.
Utilize our OMS
Leverage our integrated, multi-asset order management system (OMS) for block trading, allocations, trade aways, placements and broker algorithms. Leverage FIX for straight-thru processing.
Help stay compliant
Help ensure post-trade compliance with trade reconciliation, trade memorandums and an order archive.
Seamless integration
Operate on a secure platform that is architected for performance and can integrate seamlessly with your current tech stack.
Why choose intelliflo managed?
Help accelerate growth
We can help accelerate your business growth with flexible outsourced solutions that include robust investment management using our intelliflo redblack rebalancing and trading platform.
Focus on your clients
By outsourcing key functions, you can spend more time on what matters most: your clients.
An experienced team
With our experienced and specialized team, we can help you navigate the many complexities of running your business.
Choose your blend of models
You can use your investment research or models with your clients or access our network of 150+ models.
Build your firm's future
We help ensure business continuity and manage resource redundancy.
intelliflo Advisers, Inc. (the legal entity we operate under and formerly known as Jemstep, Inc.) has been an SEC registered RIA since 2008.
intelliflo (organized in New Hampshire as RedBlack Software, LLC) is an indirect wholly owned subsidiary of Invesco Ltd. 
intelliflo does not offer tax advice. Please consult your tax advisor for information regarding your own tax situation. 
For Registered Investment Advisors Use Only
Opens in a new window
Opens an external site
Opens an external site in a new window