How financial advisors and wealth managers are embracing technology transformation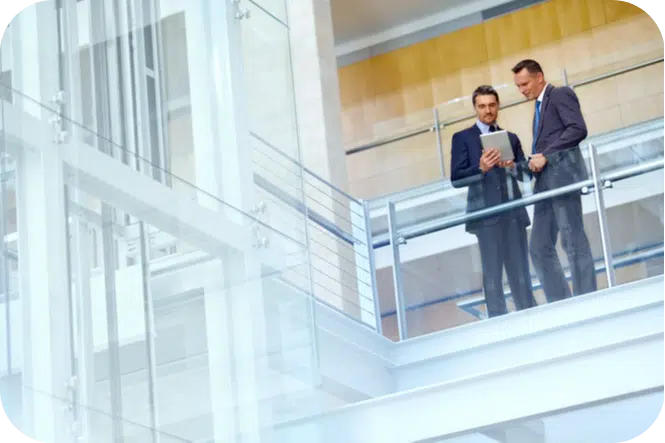 Technology has become an indispensable tool for financial advisors and wealth managers in the ever-evolving financial services landscape. The traditional practices of managing clients' money and running advisory businesses have witnessed a paradigm shift with the integration of advanced technologies and services.
More firms are digitizing their businesses, and how they leverage technology to grow their practices can vary greatly. Here, we explore how technology is revolutionizing the financial advisory industry and empowering advisors to offer more personalized services, streamline operations, and enhance overall client satisfaction.
Providing a holistic approach
While advisors have always taken a somewhat holistic approach to their relationships with clients, improved technologies allow them to make this the central focus of their practice. Instead of only calculating risk and rates of return on investments, advisors can focus on broadening financial advice, so everyone has the financial education and resources to align their hopes and dreams to goals and a plan to get there.
To achieve this, advisors need sophisticated tools to help grow their businesses by providing advisor-led and client-led account onboarding and services options, access to investment strategies, efficient business management and client communication tools, and scalable portfolio management rebalancing and trading solutions.
Reaching a wider audience
Changing demographics continue to play a role in how advisors engage with their clients and the types of advice they can offer at different life stages. The youngest baby boomers are still a few years from full retirement age, which is good news for advisors serving that particular demographic or niche. However, the future of financial advisors may lie with their children and grandchildren: Gen Xers and Millennials. Through the Great Wealth Transfer, billions of dollars in assets are expected to flow from baby boomers to the next generation.
Whether your niche is demographic, value-based, professional, or technical, different technologies can help your ability to serve your niche. Technology can allow advisors to reach a wider audience of potential clients, regardless of location, by offering their services online or through mobile apps, making it easier for clients to get the advice they need when needed.
Making data-driven decisions
With the vast amount of data available, technology empowers financial advisors to make informed and data-driven decisions. Advanced tools can now process and interpret complex financial data, providing insights into market trends, risk profiles, and investment opportunities. These data-driven approaches enable advisors to create tailored investment strategies and offer personalized advice to their clients, leading to improved financial outcomes and increased client trust.
Enhancing client engagement and personalization
Technology is changing the way clients interact with their financial advisors. Clients now expect to be able to access their advisor's services online and on mobile devices. They also want to be able to get information and advice on demand. Technology tools can help advisors meet these expectations and provide clients with a more personalized and convenient experience.
Enhanced connectivity fosters frequent client-advisor interactions, improving client engagement and satisfaction. These technology tools also can help personalize financial advice for each client by considering the client's individual goals, risk tolerances, and time horizons. They can also track clients' financial goals and progress and provide customized reports and recommendations.
Boosting operational efficiency and scale
Time is a financial advisor's most valuable and scarce asset. There is a growing number of applications that can help advisors save time on administrative tasks, so they can focus on building relationships with clients and meeting their needs.
Software can help simplify client data gathering, automate many back-office tasks, remove some of the pain from compliance, and make portfolio rebalancing easier. These innovations can help financial advisors in two ways:
Reduce distractions, making them better and faster at their job.
Automate administrative tasks, which helps them focus on the tasks that matter most, such as financial planning and relationship building.
Technology makes it possible to work with more clients without hiring more staff, making parts of an advisor's work more scalable. More than 95% of advisors reported using fintech for clearing and trading, portfolio rebalancing, or investment analytics, according to research firm ISS Market Intelligence, and advisor satisfaction with those tools is high.
Managing the business
The way advisors manage their businesses behind the scenes is also changing, primarily fueled by technology. Cloud-based software programs and automation, for instance, are helping advisors work more efficiently and streamline tasks so they can focus on what they do best: advising clients.
Technology tools can automate many administrative tasks such as document management, accessing real-time valuations, billing, and client reporting. This change frees advisors to focus on more strategic work, such as building client relationships and providing financial planning advice and more value-added services.
Outsourcing investment management
Outsourcing by partnering with an external entity that takes on a significant portion of the investment management responsibilities on your behalf can give you more time in your day if you're looking to grow and scale faster. Access to a TAMP system can push many traditional responsibilities of running client money out to third-party experts.
Delegating this labor means advisors can concentrate on what they do best, especially sophisticated investment strategies, financial planning, or the intricacies of relationship management. Many use the extra hours to prospect additional accounts and market themselves more effectively.
Integrating the entire ecosystem
Financial advisors will have access to a more advanced and comprehensive technology ecosystem in the future. Therefore, applications must communicate easily through robust integrations. Choosing best-in-class applications that remain open with integration partners, are custodial-agnostic, and offer the flexibility of selecting stand-alone or seamless, all-in-one offerings are essential to future-proofing your tech stack.
Gaining an edge
For RIAs, family offices, advisory, and other wealth management companies, success is not just about having technology but having the right technology to help them grow their business. The ever-growing number of technologies available to financial advisors can make choosing the right tools for their business challenging. However, failing to adapt to these changes could put them at a competitive disadvantage.
While technology provides tremendous opportunities, it is essential for financial advisors and wealth managers must balance automation and the human touch. Ultimately, successful technology integration should complement the expertise and personalized service clients expect from their advisors. Embracing these technological advancements will undoubtedly unlock new possibilities for growth, efficiency, and, most importantly, improved financial outcomes for clients.
Opens in a new window
Opens an external site
Opens an external site in a new window