How rebalancing technology can streamline householding in a multi-custodial environment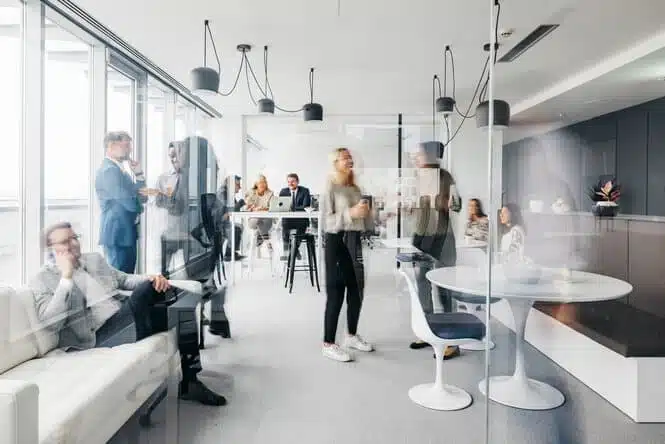 A growing number of independent advisory firms with over $500 million in AUM are employing more than one custodian to offer additional options and benefits to their clients. Some experts assert that multiple custodians can provide firms with more opportunities and allow them to serve a larger market share.
However, rebalancing among multiple custodians like Fidelity, TD Ameritrade, Charles Schwab, and Pershing can become highly complicated—when rebalancing at the household-level.
Some RIAs that work with a single custodian use spreadsheets for their rebalancing. But with many firms opting to add a second custodian or absorb an acquired firm's custodians, having a data-driven rebalancing and trading platform can help simplify and streamline rebalancing, trading, order management and order allocation across custodians and effectively manage client investments in a householding structure.
Here's how.
Setting up models and asset location rules
Householding structures can become highly complex. With a wide variety of account types held across family members, with different tax characteristics and asset class restrictions, some managed and others under advisory, advisors can spend significant time determining in which accounts to hold and trade assets. That's where model construction and asset location rules come into play.
By setting up a model at the household level and defining asset location rules based on taxability and ranking, you can streamline rebalancing and trading by automatically buying or selling assets in the appropriate accounts, blocking the orders by custodian, and submitting the account allocations accordingly.
Leveraging aggregated data
Data aggregation across custodians, holistic rebalancing, and integrated trading are vital to shift effectively to householding. This combination makes it efficient and straightforward to rebalance accounts and households to model, considering cash requirements, legacy positions, tax considerations, and more while executing directed trades.
In addition, a rebalancing platform that can import data from multiple custodians provides significant time savings by eliminating multiple system logins and managing rebalancing actions across custodian rather than for each individual custodian in its own environment.
Making trading, allocation, and reconciliation efficient
Streamlining order management and allocation of executed orders is crucial to saving time. A key component to achieving this is a centralized trade blotter where you can block orders by custodian, trade away, and allocate executed trades.
Trade reconciliation also can be time-consuming and tedious, especially if you follow a manual process to identify discrepancies. An integrated rebalancing and order management solution should reconcile the prior day's orders against the transactions received from the portfolio reporting system or custodial data files to identify missing trades, quantity mismatches, and pricing variances.
Improving the multi-custodial experience
Creating an excellent multi-custodial experience requires a unified, intuitive view of all the accounts in a portfolio. This view should clearly show the current, model and projected allocations at the household level, the pre and post drift. In addition, it must show the proposed trades in each individual account to either rebalance the portfolio to model or execute a directed trade.
At the same time, most rebalancing systems only provide an outline view of the portfolio, requiring you to drill down to see where all the securities are held and lacking the all-encompassing view of how a proposed rebalance or trade action will affect the portfolio Imagine instead, seeing the household view in a matrix of accounts and positions that shows what securities are held in which accounts, the drift at the household level and the proposed trades in the individual accounts —all on one screen, all at once, without the need to drill down.
Add on a comprehensive and flexible, and you can help advisors be more efficient in handling daily tasks like reconciling fees, checking on valuations, policies, and client plans, and providing their clients with up-to-date portfolio valuations and visibility into their net worth.
Getting support when you need it
Equipped with the right technology tools and investment strategies, advisors can help their clients successfully navigate the fluidity of life over the long term. But how do you know when handling some or all the work in-house is right versus trusting it to a third party?
Outsourcing critical functions like investment management can save you time that could be spent building deeper relationships with clients and prospects. And when they're customized and configurable, you can better accelerate your growth with the proper support at the right time.
Simplifying householding
As firms are at different stages in their lifecycles, their businesses and client needs become more complex. Firms already operating in a multi-custodial model may need to spend more time rebalancing across accounts and households.
While many rebalancing platform providers have multi-custodial capabilities such as integration, execution, and allocations, householding has major differences. Before you choose, find out how the technology handles household rebalancing or directed trading and constructs models and rules specific to your business. Household rebalancing should be simple, efficient, and transparent in a multi-custodial environment.
Opens in a new window
Opens an external site
Opens an external site in a new window