Investment management insourcing vs. outsourcing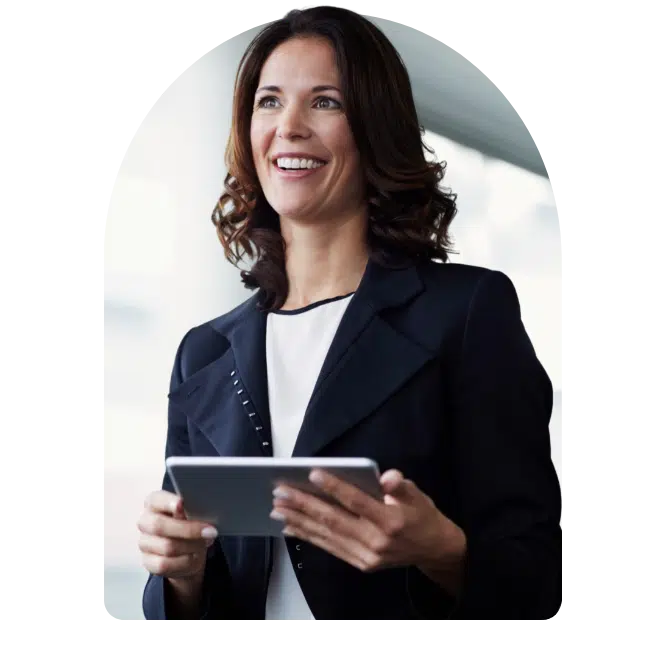 There comes a time when a wealth manager or RIA will likely evaluate their investment management options as their firm grows and evolves amid rapid industry and technological change. But how do you know when handling all the work in-house is the right choice versus trusting it to a third party?
Generally, there are two main options to help with investment management:
Outsourcing, where a partner does much of the work for you
Insourcing, where you do the tasks yourself using technology.
While each comes with pros and cons, one fact remains: Removing complexity across your investment management process is critical to optimizing efficiencies, growth, and client outcomes.
Which option you choose depends on who you are, where you want to differentiate, and your ultimate goals.
Outsourcing: More time and potential cost savings when it's done for you
Outsourcing can give you more time in your day if you're looking to grow and scale faster. 52% of advisors agree: The primary driver in their decision to outsource investment management is enhanced efficiency and productivity, allowing them to spend more time with clients.1
More time for clients
Delegating the time-consuming middle and back-office processes that accompany investment management – means more time to concentrate on client-facing activities and business development.
That means less time spent on investment research, manager due diligence, portfolio construction, reconciliation, performance reporting, tax optimization, statement preparation, and invoices – and more time gathering assets, acquiring new clients, and servicing existing accounts.
Better access to experts
Outsourcing providers can offer deep expertise to help you navigate the complexities of running your business, offer training in professional areas for your staff, and provide tailored service. They can assist with your day-to-day business operations and help you think strategically, help you grow your business, and potentially increase real income.
Some outsourcing providers also offer marketing programs, technology, practice management support, and other assistance to help with philanthropy, retirement distribution planning, asset protection, tax planning, and business succession — all aimed at helping you become more efficient and successful. Combine these services with access to a diversified range of model portfolios, and you could have a winning solution that best fits your clients' risk profiles.
Potentially more efficient and cost-effective
Outsourcing can help you achieve greater operational efficiency and save time since you no longer must support redundant or commoditized operations, paperwork, running reports, rebalancing portfolios, and generating invoices.
It can be less costly since the overhead of hiring traders and operations talent or buying and maintaining technology, such as rebalancing and trading, is removed. In fact 58% of advisors say outsourcing reduced their operating costs.2
Insourcing: More control, scalability, and speed when you do it yourself
As firms grow and become more sophisticated, some turn to insourcing with technology to make customizing investment strategies and personalizing portfolios at scale across accounts and households more efficient. The growth of Outsourced Chief Investment Officer (OCIO) and family office business models is a key example of the trend toward this increased client and strategic sophistication. By 2024, family offices are expected to grow by at least 10% in North America.2
More efficiency and control
Insourcing may give your firm more control over individual stock selection, net exposure, customized strategies, and investment solutions. In addition, technology can help you make decisions more efficiently since more day-to-day activities can be pushed into operations, giving portfolio managers more time to operationalize proprietary knowledge and focus on client needs and strategies.
Customized growth and scale
A flexible, module investment management solution is crucial to scale with you as you grow. Sophisticated rebalancing and trading capabilities can help you to customize model portfolios at scale and stay true to your firm's entrepreneurial spirit while optimizing workflows for your highly skilled portfolio and investment managers. Ultimately, this can strengthen differentiation and enhance your clients' overall experience.
Agile market response
Investment management technology can accelerate your response to market movements with the ability to direct trades across thousands of portfolios. As a result, it can give you a massive boost to client confidence and responsiveness. With faster and more precise rebalancing and trading, you'll have more confidence, clarity, and outcomes you can craft today and into the future.
A flexible, configurable approach
Choosing between outsourcing or insourcing investment management can be difficult, but it doesn't have to be. Instead, we believe firms should have the flexibility to select from a customizable menu of services, technology, and a blend of models that's just right for you.
Our award-winning intelliflo redblack solution3 helps provides comprehensive rebalancing and trading capabilities with portfolio and order management. But the best part is that you can get all the power of intelliflo redblack with our outsourced option, intelliflo managed, where our professionals manage all your trading, rebalancing, and order management on top of back-office support, billing, and investment and custodial management. In addition, we offer potential discounts to firms who use qualifying Invesco models* for a portion of accounts when using intelliflo managed services.
Imagine taking all that administrative and investment management time back and giving it to your clients.
Sources
1 Survey of Independent RIAS – January 2021: Outsourcing Investment Management, WealthManagement.com and Vestmark, January 2021
2 2021 EY Global Wealth Research Report: ey-2021-global-wealth-research-report.pdf
3 WealthManagement.com 2022 Industry Awards Winner for Cloud-based Multi-Custodian Rebalancing and Trading Solution
intelliflo Advisers, Inc. (the legal entity we operate under and formerly known as Jemstep, Inc.) has been an SEC registered RIA since 2008.
intellifo does not offer tax advice. Please consult your tax advisor for information regarding your own tax situation.
intelliflo managed is offered only to Registered Investment Advisors in the US.
*Models are offered through Invesco Advisers, Inc.
Opens in a new window
Opens an external site
Opens an external site in a new window