The technology paradox: does more tech cause more inefficiency?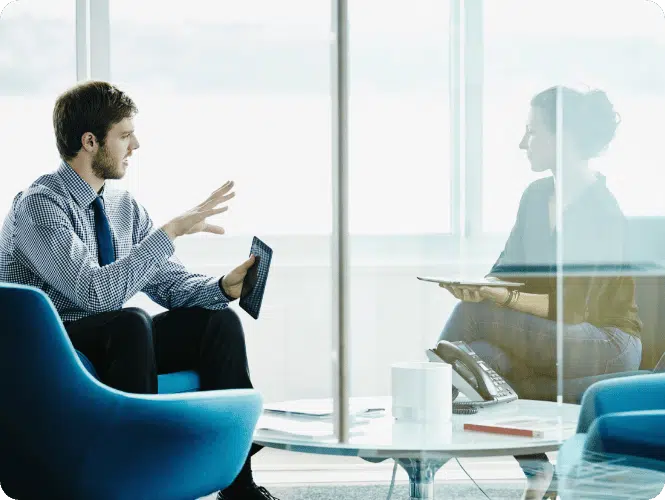 The best financial advisors are bridge builders. When they see gaps in a client's retirement plan, an underfunded college savings fund, or an overly aggressive outlook on market conditions, they use their knowledge to connect the present and the future. They bridge the divide with expert investment advice, financial coaching, and helpful insight. 
Just as they're problem solvers, they're quick to sense when something's amiss. Lately, they've been witnessing a concerning trend: a growing gap between Americans who want professional financial advice and those who can access it. In a recent intelliflo survey, four of every five advisors told us they're observing the widening financial advice gap. It's a trend that's become particularly pervasive over the past three years. 
Alert to the need and opportunity it presents, advisors still need help to meet this surge in demand. Their capacity is limited by outdated and unscalable technology, compliance burdens, and a lack of resources, ultimately limiting their ability to take on new clients. 
Rising costs and cumbersome processes
The most significant barrier hampering advisors' ability to service new client segments isn't time or desire—it's scaling their internal processes. One in three advisors cited "the added compliance burden of serving more people" as the reason they couldn't serve additional client segments. Meanwhile, just 10% said they lacked time to service those clients, and only 13% said there was a misalignment between their business strategy and today's clients seeking advice.
At the same time, some of the many factors affecting consumer confidence also affect advisors. Persistent inflation, higher interest rates, an evaporating money supply, and political brinkmanship pressuring economic growth weigh on advisors' ability to service their clients. Although 29% of advisors say they're noticing more individuals asking for advice, rising costs make it impossible to ignore investment minimums and leave lower-income and younger individuals to fend for themselves. 
It's a frustrating situation for advisors. The client segment most likely to benefit from financial guidance is the least able to afford it. With costs continuing to climb, firms are holding fast to minimums designed to keep their businesses profitable.
Overcoming the technology paradox
With the right technology, advisors can turn the tables. 
Not all technology is created equal, however. When we surveyed advisors, over half (57%) ran into integration problems when overhauling their systems. Other commonly cited challenges were too much time needed to install technology (41%), lack of employee resources, or insufficient capacity to implement new workflows (38%). 
Advisors are familiar with this paradox: more technology, more problems. So, how can advisors breakthrough? 
The answer lies in choosing the right technology provided by the right technologists. 
Scalable software and flexible processes remove compliance barriers and allow advisors to adjust investment minimums. Once properly equipped, tech-enabled advisors can close the financial advice gap, building a sturdy bridge to clients with lower incomes or fewer assets.
The best types of advisor systems nowadays are automated and streamlined. Flexible, cloud-based tools help advisors accomplish more with fewer resources, broadening access to financial advice. By eliminating operational challenges and using their resources better, advisors create cost savings and extend affordable fees to a broader, more diverse clientele. Like the other obstacles they've bridged, advisors can solve the advice gap with the right tools and expertise.
Opens in a new window
Opens an external site
Opens an external site in a new window