intelliflo prepares to make a splash in the local adviser software market
Johann (JK) Koch talks Field Research about his most recent trip to Australia and intelliflo's plans on delivering leading digital capabilities for Australian advisers.
JK is Chief Sales Officer at intelliflo and based in London and spent over a decade at Iress in Australia and the UK before he joined intelliflo. He was recently in Australia as the company prepares to make a splash in the local adviser software market, after effectively securing the dominant position in the UK.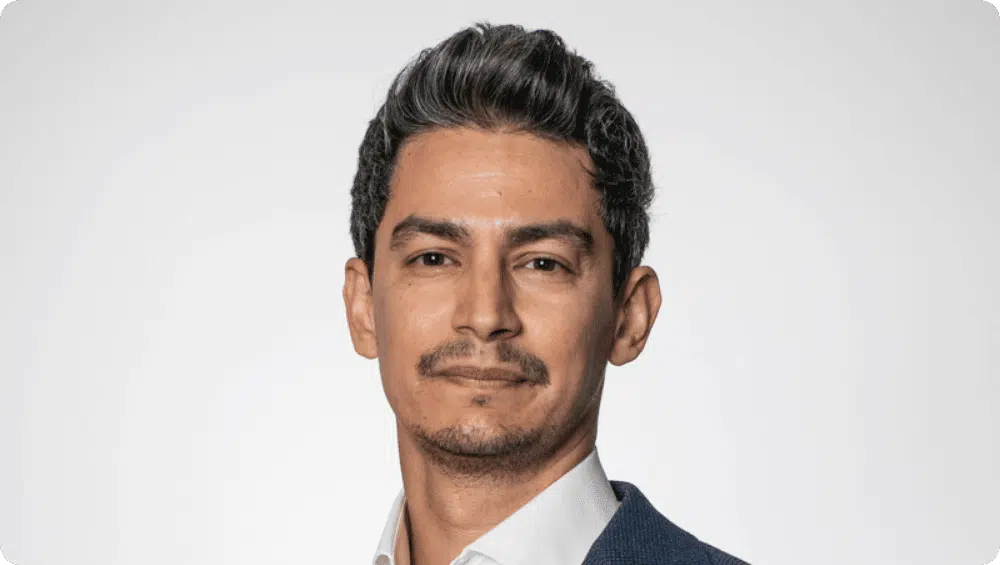 Q: Could you share your thoughts on the advice software market in Australia?
The position that we see in the advice technology landscape in Australia is one of change, what advisers have been asking for some time now is something new and different from what is available today.
We (intelliflo) are coming in with a mindset of collaboration. What that means is, we have an online marketplace not too dissimilar to the app store on your iPhone, where our partner community have their own shopfront, and advisers can purchase their products through intelliflo's store.
Q: intelliflo is the dominant player in the UK. How did you get there, and will you be able to mirror the same kind of process in Australia?
intelliflo was established in 2004 and we currently hold a UK market share of circa 40%, which we are humbly quite proud of. We have achieved this through similar fundamentals to the plans we have for Australia.
Our technology is open and innovative; and one of the things we launched to the market in the UK was a secure client portal called the personal finance portal, which has had enormous take-up, especially through Covid. As, with the rest of our advice tech, advisers had to lean on tech to ensure their businesses ran through this period. Importantly, following this period, we have also seen increased levels of technology adoption.
Another fundamental element of our success in the UK is our focus on listening and engaging with our customers. As an example, we have built an interactive community for customers, where they can create and vote on ideas that they would like to be built and other customers get to vote on these ideas as well – and we align this information to our development strategy.
We also have championed something we call the eAdviser index in the UK. This index helps a firm understand their technology usage compared to best practice. What we've done is quantify several adoption usage pillars and if an adviser uses our technology to its best potential, we have proven that they can build a better business.
This again, is a key USP of our advice tech, were we are highlighting to our customers that the firms that adopt more of our technology and invest more time in adopting the right areas of our solutions, have proven to achieve better business results!
Q: What can a customer do with an eAdviser score?
Through the data that lives in intelliflo we're able to analyse things like Assets Under Management (AUM), growth in client numbers, the amount of revenue generated etc. We match our analysis to the technology 'adoption usage pillars' and are able to give firms an eAdviser index score based on that. The score helps them identify where the weak areas are in the business in terms of technology adoption.
So as an example, if a firm is using 1/10th of our technology, we are able to say to them if you adopt pillars X, Y and Z, you will effectively build a better business because we've evidenced this through our stats and customer base. These 'Champion' firms that utilise and adopt tech well across these pillars run a much higher-performing business than those that don't.
To assist with adoption, in the UK we have a team purely focused on customer success, to help firms adopt more of our technology. And again, from our understanding of all the markets we operate in, no one else is providing this value, not to this level of analysis, service and playback of this kind of business insight for an advice firm.
Q: Will the eAdviser index be available in Australia?
Absolutely! It is a core part of the strategy. It's in flight now. We have customers up and running and going through the onboarding process, with many more in the wings. We have built a whole competition around the eAdviser score in the UK, which we will also bring to Australia.
Q: You have developed a process in the UK for moving customers from your competitors to intelliflo. Is that something that will be exactly same in Australia?
The UK is a very competitive landscape; we have American, Australian, European and UK FinTech's over here that compete in our space. We have built around 20 data migration tools, creating a migration utility per competitor.
In Australia, we have three already in place. For us, this is an essential part of the onboarding process for a firm in Australia. Again, because many firms have been using the same solution for over a decade, they need a good transition and onboarding experience.
Q: Are there differences between what Australian advisers are asking for compared to UK advisers?
Not really. I think adviser challenges and needs in both locales are very similar. One of the most significant differences is choice. In Australia, we have a smaller market with fewer participants. As an example, in the UK we have seven cash flow planning tools connected to our store. In Australia, we don't; we have a total of three cash flow planning tools in the whole market. So, in that example, the element of choice is the crucial difference between the two markets.
Q. Australia is in the early stages of open banking compared to the UK. How will open banking make life easier for the adviser?
The award-winning open banking functionality we have in the UK will be available in Australia; it's there now, but once open banking in Australia is in a more mature state, we'll enable it within our personal finance portal.
The technology enables advisers to do things like collect fact find information purely by their client switching on and approving open banking from within their personal finance portal. Data comes directly into the system and can pre-fill the fact find as part of the advice process. Essentially the functionality helps to further reduce friction from the advice process, which is huge!
It makes the personal finance portal something even more important for the end-customer, which is great for the adviser because the customer keeps going back, and their 'digital financial life' lives in one area.
If you'd like to benefit from being an early adopter of our market leading financial advice technology – get in touch today.
Opens in a new window
Opens an external site
Opens an external site in a new window