What will intelliflo office do for you?
Imagine running your business through a single, powerful platform. intelliflo office makes it possible.
Tailor-made for financial advisors, it offers a host of features and functionality that make life easier for you and your staff, keeping you one step ahead of the competition.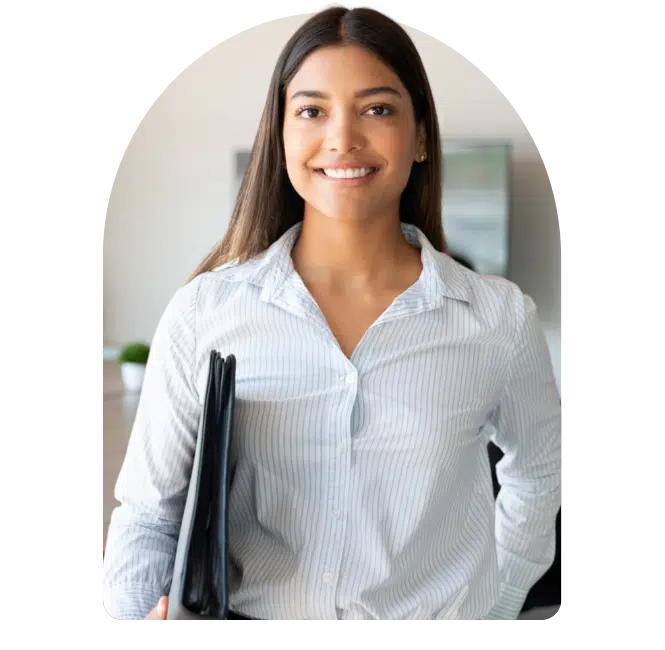 Four great reasons to choose intelliflo office
Get started quickly
With no software to install, all you need to do is connect with our team. They'll support you with demos, data migration, onboarding and training.
Keep up to date
Keeping up with regulatory requirements, tax, legal and fund changes is all taken care of within intelliflo office. You don't have to lift a finger.
Security built in
Protecting your clients' data is as important to us as it is to you. intelliflo office is protected, secure, and validated by the ISO 27001 stamp of approval.
Perfect for any size of business
intelliflo office is affordable and effective for smaller firms, but powerful enough to support large institutional customers.
Generate efficiencies and save time
View accurate FUM, without having to contact providers. Easily reconcile fees, check on valuations, policies, and client plans.
Key in data once and use it for a variety of purposes. View a client's history, with information categorised and sub-categorised – all at the click of a button.
Achieve your growth plans and evolve for the future
Scale the technical backbone of your business at a pace that's right for you. Initially, you can simply automate client data feeds and income reconciliations.
As your business grows, you can seamlessly incorporate any of the best of breed integrations, as and when your business needs them.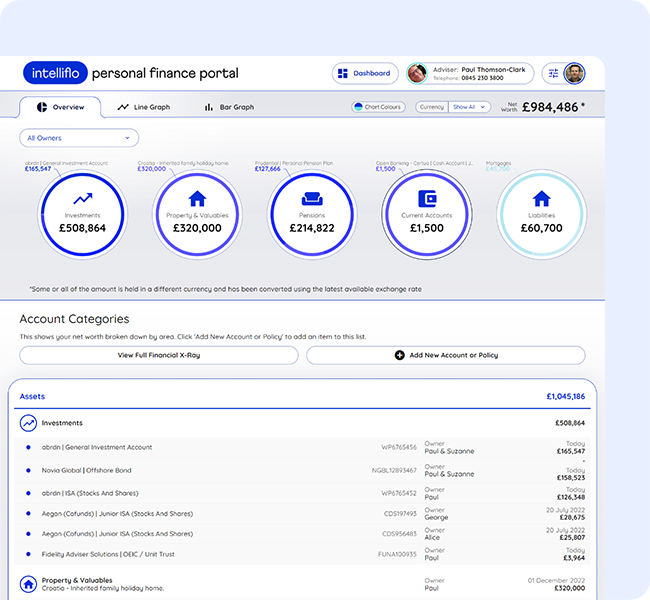 Give clients a consistent and engaging experience
View, discuss, and share financial information with clients securely. Provide them with up-to-date portfolio valuations and clear visibility of their net worth.
Our automatic audit trail provides peace of mind, and the white-label function means that all your clients see is your own brand.
Making the complex simple
intelliflo office has been designed by advisors like you. We understand what you and your clients need from a management platform, so it's intuitive and easy to use. Here's how we make the complex simple:
Share, confirm and submit documents
Minimise processing time and reduce servicing costs
Access real-time valuations
Value your clients' holdings with automated portfolio population
Collect data from multiple areas
Enable accurate and cross-referenced reporting
Improve the quality of your MI
Have more confidence in your data to drive decision-making
Streamline your data entry
Improve accuracy and reduce data entry errors
Automate income reconciliation
Give clients a more consistent, engaging experience
intelliflo office
One powerful platform to drive your business forward.
Planning capabilities
Our cashflow modelling capabilities let you build, stress-test and adapt client plans with minimal effort.
Book a demo
The best way to explore our solutions is to see them for yourself, with a free live demo.
Opens in a new window
Opens an external site
Opens an external site in a new window