Five benefits of a client portal for advisers
Since the onset of the COVID 19 pandemic two years ago, more Australians have engaged in online activities than ever before, particularly in the areas of banking and ecommerce[1]. Four out of five people have also increased their video conferencing and calling activities since the lockdown and other restrictions were imposed.
This growing appetite for financial services and related wealth advice over the Internet is expected to expand the use of digital platforms in the coming years, making an adviser's online portal the key to future business success. Portals will need to offer more holistic wealth planning, be integrated into the broader financial ecosystem and offer access to more services like estate and trust planning.
There are many advantages for both clients and advisers in using a client portal. Here are my top five.
1. Sharing information securely
A key advantage of a client portal has always been the ability to share information with clients in a secure format. Documents can be shared, signed and submitted within the portal without the expense or time required to print, post and return paperwork, speeding up administration processes and reducing your servicing costs.
Portals also enhance the client experience, providing access to their data in real-time, so clients can see how their finances are performing whenever they choose, rather than calling you for an update or waiting for a face-to-face meeting.
You can also use the portal to issue targeted information to individuals or groups around important events, like market volatility or regulatory updates. This helps demonstrate your expertise and provides reassurance to clients at times of uncertainty. Over the last two years of lockdowns and restrictions, this has become ever more important. In the UK we recorded an 85% increase in the use of intelliflo's personal finance portal between January 2020 and January 2021.
2. Delivering a multichannel experience
Client portals can also meet growing customer expectations for an interactive digital experience alongside traditional face-to-face and telephone advice. This can also be customised to provide a consistent look and feel with the rest of your brand.
Co-browsing functionality is another function that lets advisers meet clients virtually and communicate via text, chat, audio or video in a secure online environment. As COVID‑19 changes the way Australians engage with digital technologies, especially among older internet users, this will become more crucial.The number of internet users over 55 undertaking legal, financial or other professional consultations currently exceeds the number aged 18 to 54[1]. This greater acceptance of digital tools and communication is driving expectations of a multichannel experience from service providers across all industries.
3. Supporting regulatory compliance
Using a client portal can play an important role in meeting compliance and regulatory demands, including the requirements imposed by the Corporations Act 2001, which imposes a single licensing regime for financial sales, advice and dealings in relation to financial products. There is also the Privacy and Confidentiality Act 1988, which needs to be complied with as it seeks to promote and protect individual privacy and confidentiality.
Fortunately, complaints about financial advisers are not a major issue in Australia. The Australian Financial Complaints Authority (AFCA) said it had received a combined total of 3,888 complaints about investments and advice in the financial year to June 30, 2021, which represented 6% of the total complaints it received. Only 13% of these complaints proceeded through to an AFCA decision. Year-on-year, AFCA said it has not seen a proportionally significant change in complaints related to investments and advice. In the 2019/2020 financial year, investments and advice complaints were also 6% of total complaints and in the 2018/2019 financial year it received 2,518 complaints or 5% of the total.
However, privacy issues and mis-selling complaints can arise at any time and having a well set up portal will help limit these risks.
4. Providing a holistic view of the client's finances
With Open Banking, which was officially launched in Australia in July of 2020, clients have the option to link their bank accounts, credit cards and mortgages to an adviser's portal, creating a complete view of their personal finances in one place. This can help save time at the start of the relationship by pulling bank account information through to the fact-find to auto-populate the income and expenditure data and support preparation for client meetings. The system updates quickly, giving easy access to accurate cash flow and product information. Aggregating data on the client's short-term cash flow and non-advised products alongside the advised portfolio gives a wider perspective on their overall financial position.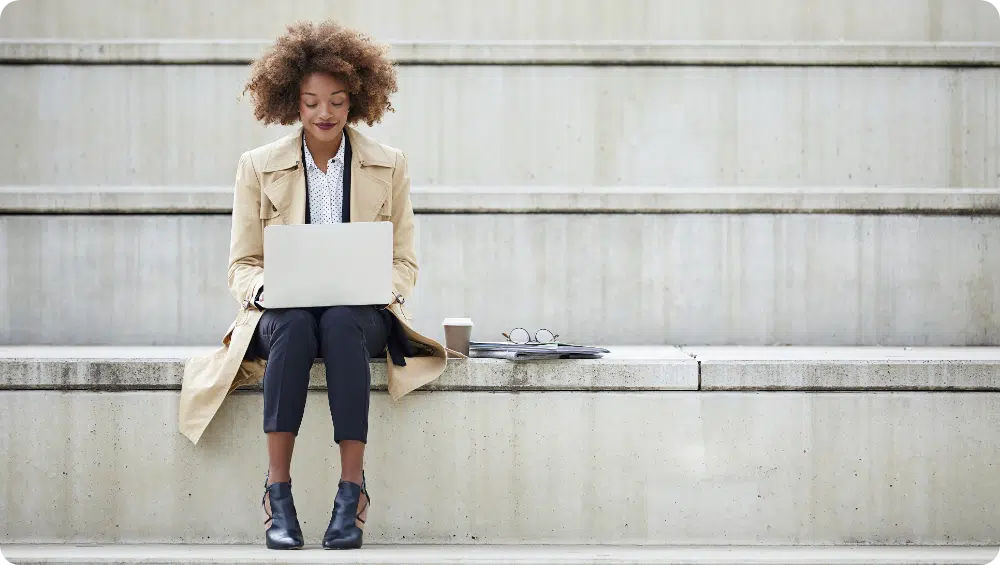 5. Demonstrating the value you add
Putting a client's financial information at their fingertips encourages greater confidence and support for an adviser's financial plan. This gives clients a clearer understanding of the value provided by the advice process. A Vanguard study of US investors last year found that 41% of the perceived value of traditional financial advice comes from emotional factors such as trust, personal connection with the adviser and proactive outreach, while 59% was down to functional attributes like the financial plan, ongoing monitoring, visibility of portfolio changes and maximising investment returns plan[1]. Exposing the work done for a client, providing access to in-depth information about their investments, and delivering targeted expert information helps provide evidence of the functional aspects of an adviser's service. At the same time, it reinforces the emotional factors within the relationship and clearly demonstrates the value of your advice.
Client portals can be incredibly beneficial to advice firms offering a secure method of sharing information which saves time and money while supporting regulatory requirements. They also provide clients with access to their financial information at any time, from any device, and help advisers deliver an engaging experience alongside face-to-face, telephone and video contact.
If you'd like to benefit from being an early adopter of our market leading financial advice technology – get in touch today.
[1] Trends in online behaviour and technology usage, Australian Communications and Media Authority report
https://www.acma.gov.au/sites/default/files/2020-09/Trends-in-online-behaviour0-and-technology-usage-ACMA-consumer-survey-2020.pdf
[2] Trends in online behaviour and technology usage, Australia Communications and Media Authority consumer survey.
https://www.acma.gov.au/sites/default/files/2020-09/Trends-in-online-behaviour0-and-technology-usage-ACMA-consumer-survey-2020.pdf
[3] https://pressroom.vanguard.com/nonindexed/The-value-of-advice-assessing-the-role-of-emotion.pdf
Opens in a new window
Opens an external site
Opens an external site in a new window